Double Creek Farm ®                                          1288 Oakdale Loop / PO Box 1899, Livingston, TX 77351                                 936-967-3912

Time-Honored Traditions...

      From Our Family To Yours.

Don't miss out on the great gifts & souvenirs 

we offer in our Gift Shop!

We feature quality seasonal items from local artisans

such as handmade gifts, jellies, Christmas ornaments, books & more!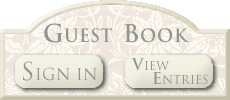 Nothing says Christmas Season like a live Christmas tree!  One of the best traditions a family can have is the fun-filled experience of picking out your very own tree.  And one of the best places to do that?  Right here in Livingston!  We've got beautiful acres of Virginia Pine trees for you to wander through until you find that unique tree that is just perfect for your family.

 Join all of us at the Double Creek Farm for one of the best Christmas family traditions!

Bring your friends and family out to enjoy our family friendly attractions.  We've got hay rides, train rides, and loads more!  The kids can experience the joy of jumping and playing in the hay, or in our Fort Somewhere play area.  We've got a playhouse, a bounce house, and real goats!  They can try out the giant bounce house or grab a bite to eat from the concession or have a picnic or just hang out this season.

  ​During Christmas Season, enjoy hot chocolate or spiced cider and roasted marshmallows while sitting around the fire.